Weather Forecast & Weather Conditions for Prague, Czech Republic
This weather forecast for Prague will help you prepare for your visit. It's up-to-date with today's weather and very accurate. Except for winter, it's possible to have unseasonable weather in any season. For example, you might encounter cool days in July. So, be flexible when you can.
Prague

14°

Mostly Cloudy

05:0820:48 CEST

Feels like: 13°C

Wind: 11km/h WSW

Humidity: 68%

Pressure: 1018.96mbar

UV index: 4

FriSatSunMonTue

18/10°C
17/8°C
16/7°C
22/11°C
15/8°C

Temperatures and Weather Conditions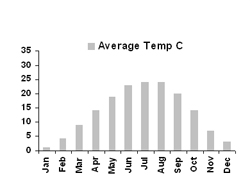 Prague has a continental weather climate with hot summers and cold winters. The weather here is affected by weather patterns from both the east (Siberia) and west (Atlantic). The best time to visit Prague is between May and September when the weather is not too hot and not too cold, and the city is not overcrowded. It is not unusual during summer for temperatures to reach as high as 35C, and in winter could be as cold as -15C. Averages high temperatures from May to September are 22C and low 12C with an average 7 of sunshine. Spring and summer are likely to be the sunniest hours months. The period between May and August is the rainiest. Snow is rare in Prague during winter. Rainfall is pretty much regular throughout the year, with just a tad more in spring and autumn and the very occasional summer thunderstorm. If you are planning to visit Prague in peak summer, be prepared for crowded restaurants, hotels and a city full of tourists. But all seasons in Prague are beautiful, no matter what the weather is like. If you're coming from the UK, the weather is quite similar, so there should be no big change for you.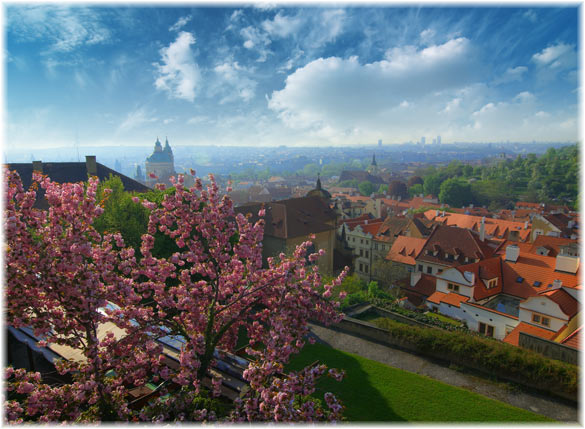 Prague During Hot Spells
the air quality in Prague can deteriorate rapidly because of pollution, causing some problems to those who suffer from respiratory problems. If you suffer from Asthma, you should carry inhalers at all times.
Seasons & Climate
Prague's geographical location in the northern part of central Europe allows for some mercurial weather patterns. This only adds to the romantic nature of this magic city, which is well equipped to keep visitors comfortable all year round. Most public transport is heated and air-conditioned and, whenever the weather turns foul, there's always a good pub or café around the next corner. The average temperature in December and January is 5°C. In the hottest months, June and July, the temperature usually hovers at around 30C.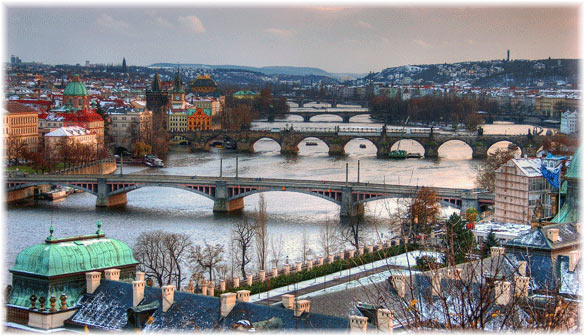 When It Rains in Prague, We Have a Couple Of Tips for You
A coffee house is always a good choice on a rainy day.
See Josefov, the Jewish Quarter and the Jewish museum.
See Prague Castle complex.
Visit shopping malls, especially Palác Flora or Nový Smichov.
Visit one of many a multiplex cinema